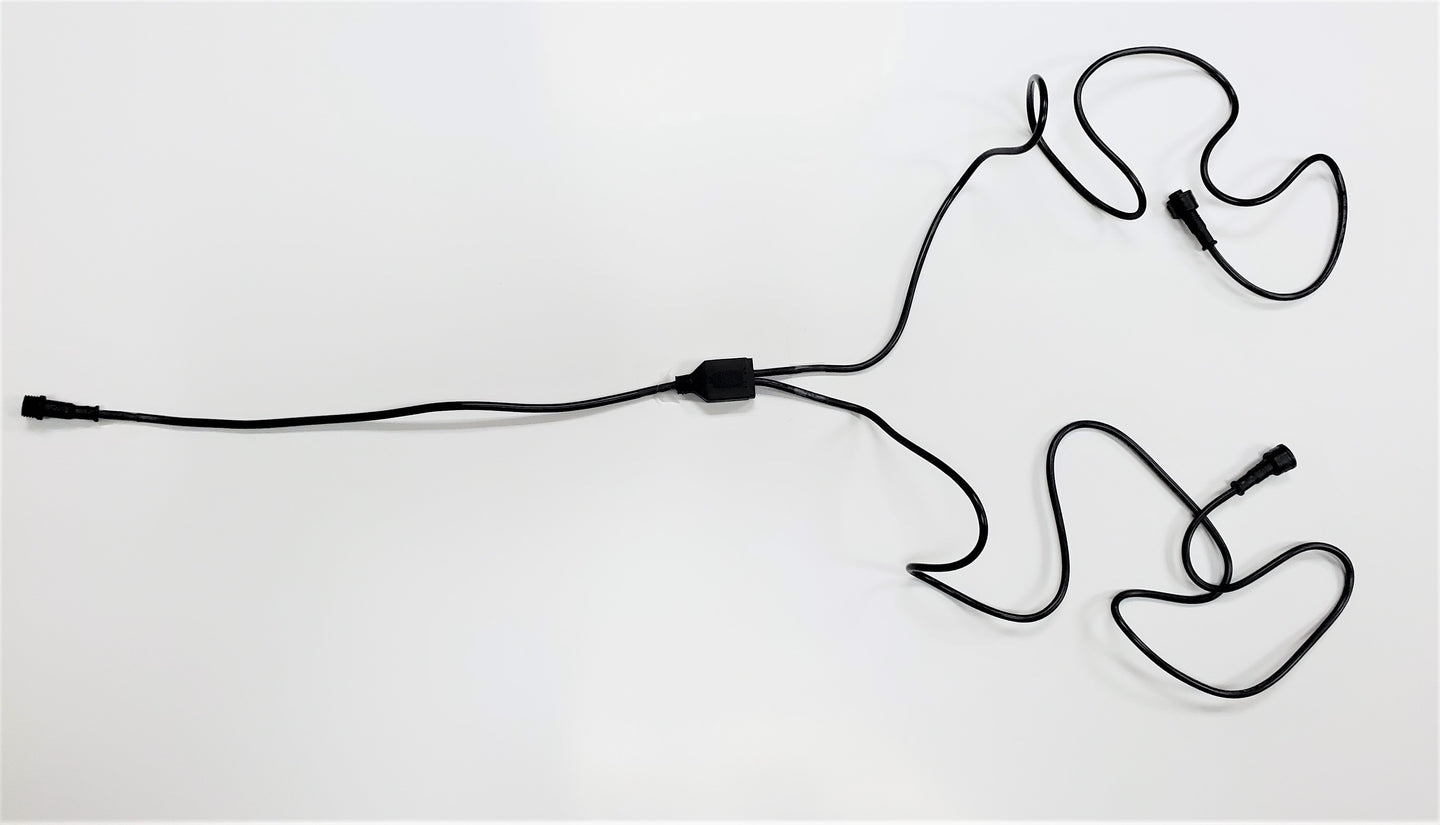 Y-shaped wire splitter #EZYOWS
Regular price $12.65 CAD Sale
Y-shaped wire splitter. One male connector with 2 female connectors. Wire with male connector is 12" (1ft) in length. Both wires with female connectors measure 36" (3ft) each. 
This splitter allows you to connect 2 lights. If you'd like to add more lights to your project, you can connect our splitters together for as many lights as you need. When you connect additional splitters, you will only be able to connect 1 light because the 2nd output will be used to connect another splitter. The last splitter in the series will have all 2 outputs available for connection. If you have open outputs, you can use our end caps #EZEC01 to seal them.
All cables are direct-buried cables. 
*Transformer sold separately